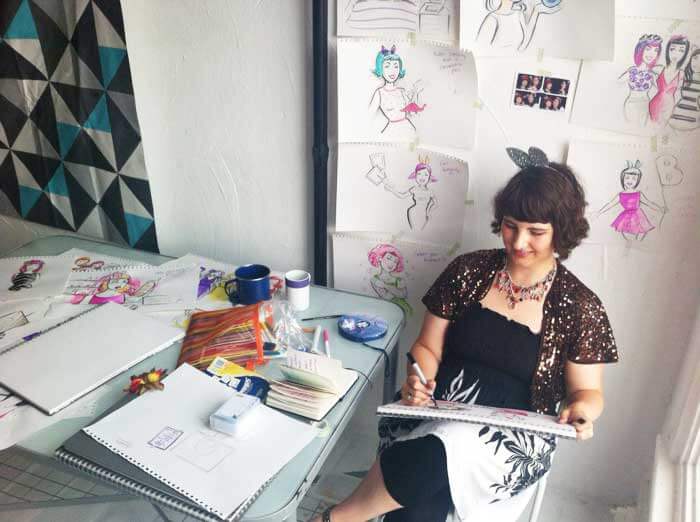 A 'live scribe' is a visual note taker. Where a topic is discussed at an event I create my own unique, hand drawn interpretation of that idea or sound bite. When live scribing you don't draw what you see, you draw what you hear!
Last weekend I was super lucky to be invited to sponsor the the Blogcademy when it's worldwide tour hit London. In addition to photographers and videographers, live scribing is a really fun and quirky way of documenting an event , especially a vibrant two day blogging school filled with fabulous ladies and run by three of the most exuberant personalities in blogging! Kinda suits my art style don't you think?!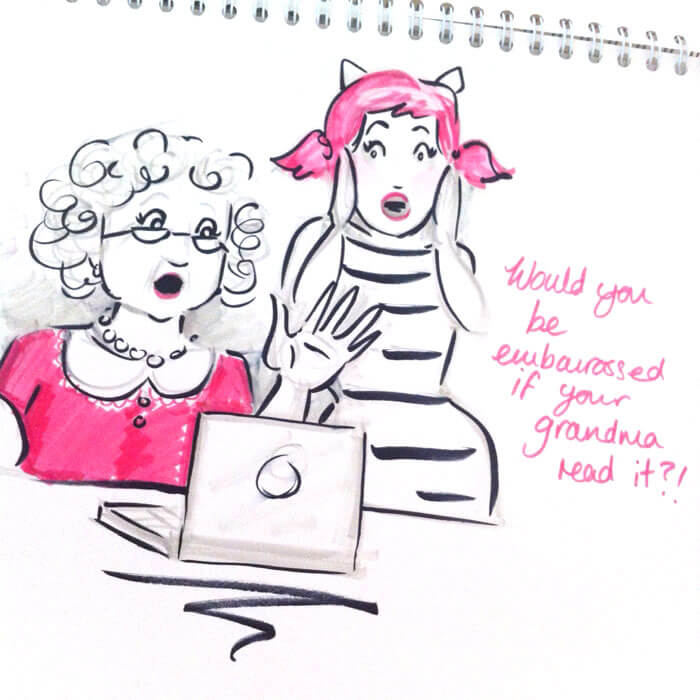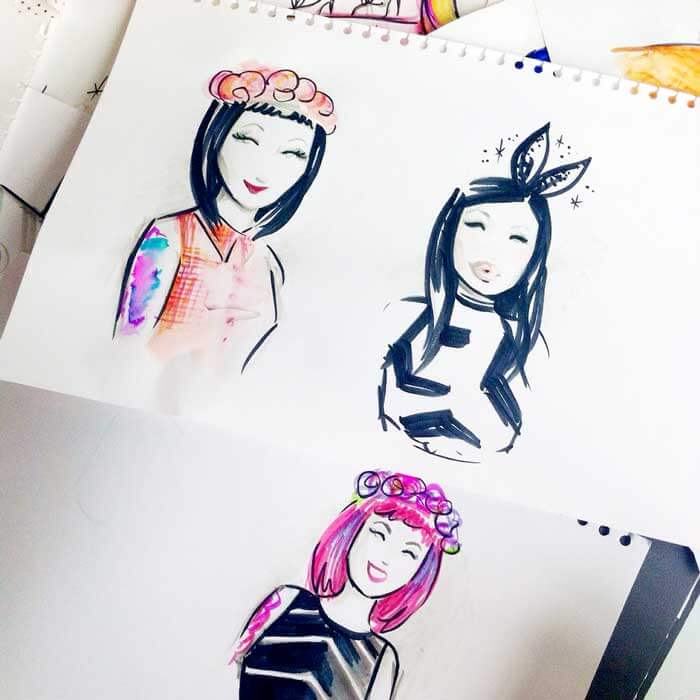 And what an inspiring weekend it was! I drew my little hands off putting pen and paint to (recycled) paper, creating visual representations of the sparkly gems of wisdom so kindly shared with us by Kat, Gala and Shauna.
It was such a pleasure to finally meet Kat from Rock n Roll Bride after years of following her blog and truly inspiring to receive her advice. Gala Darling's blog has become my go to place when I need a bit of cheering up and spiritual healing so it was wonderful to meet Gala in person, she is fearlessly and unapologetically 'herself' which is something I admire hugely.
Shauna or 'nubby twiglet' as her blog is known by, was full of design wisdom, her eye for beauty in simplicity has inspired me to be brave with the 'less is more' approach, Ive always suffered from 'add more sparkly bits' syndrome….must be all the crafting and burlesque that I love so much! 😉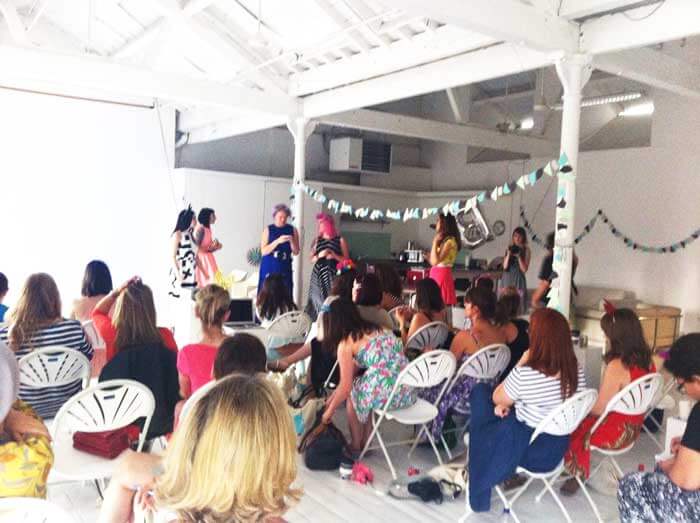 And the other ladies there! All the bloggers and business women, what a beautiful bunch of people, so willing to share and talk, I can't wait to see how our journeys unfold from here onwards!
Thank you for the inspiration!
X Charlotte
You can see my sketches for the Blogcademy on Rock n Roll Bride's Thursday Treats blog post this week and splattered all over Instagram @charlotteart