Commission original illustration, art and design for your home or business!
Email: enquiries@charlottethomson.co.uk
Instagram : @charlotteart
Facebook: facebook.com/CharlotteThomsonMorley 
Prices
From £180 for a digital painting.
From £250 for traditional watercolour artwork.
Price is based on a single figure illustration – 30% payable upfront as security deposit.
My hourly rate for design work is £35.
How does commissioning custom art or illustrations work?
Email me and describe what artwork you have in mind.
I will ask you any questions needed so I can get a really detailed idea of what the commission will involve!
Based on this I'll formulate a no obligation quote for you which will include a breakdown of everything we've discussed about the custom art and my full terms and conditions – (custom artwork starts at £180 digital and £250 watercolour for a 1 figure illustration.)
The next step is paying the deposit, approx 30% of the total quote.
I'll then create a detailed colour sketch (or multiple sketches) for you.
You review the sketches and say if there's anything you want to add or change! Up to 3 changes are included in the quote.
Once you're happy with the sketch I start work on the final version of your custom artwork.
If you want to add any extra art or design work to your commission mid-project, just email and I'll send you a revised quote! (check out a project where this happened)
If you've commissioned a traditional watercolour painting (as opposed to digital) then I will show you a progress update mid-painting.
I show you the final version. At this stage there is still room for some minor tweaks if you've opted for digital artwork.
The artwork is finished!
I send you the final invoice.
I arrange delivery of the artwork – either digitally or through the mail. I can also arrange for a printed version of your digital art to be mailed to you at cost price.
What kind of art can you commission?
Business illustrations and design work.
Original illustrations make a unique statement about your business and make you stand out from the crowd. I'm an illustrator but can also design and facilitate the production of printed marketing materials, business stationery and retail products. I can also create web-ready graphics for your website, blog and social media accounts.
I have worked extensively with small businesses to bring their vision to life. From Yoga teachers to wellness studios, mind body spirit businesses, vintage sellers and independent lingerie companies.
I also have options to license existing pieces of artwork for commercial business use via my Etsy store.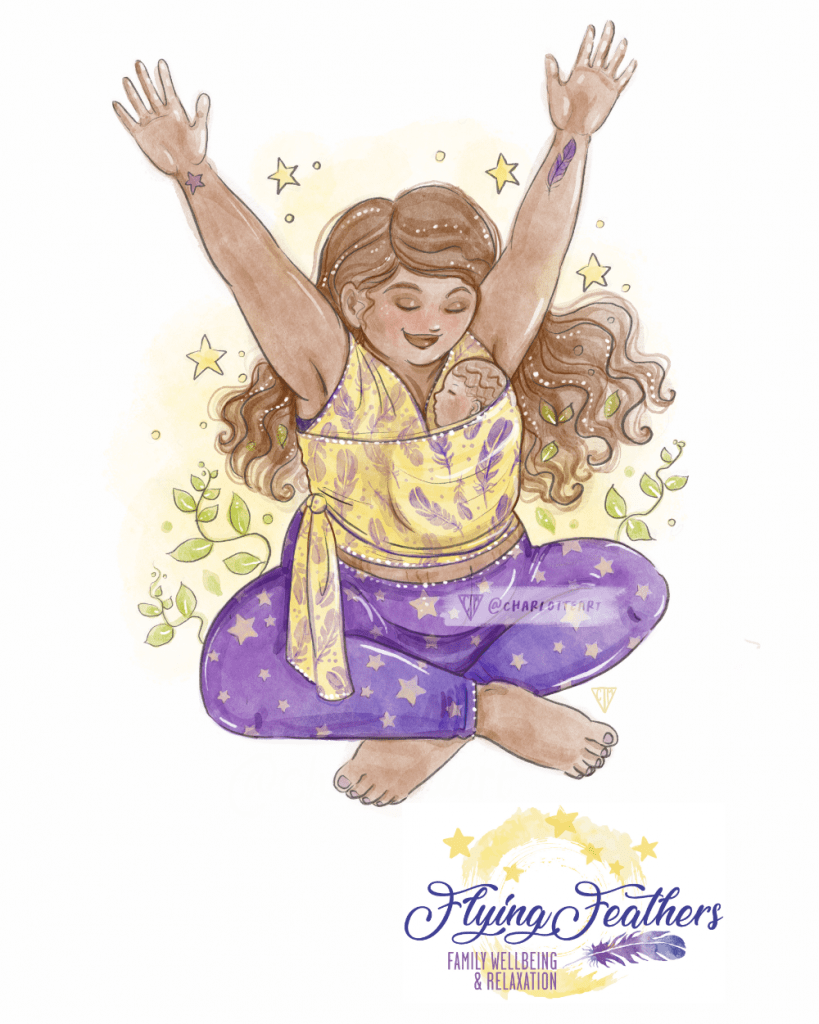 Portrait Commissions
Custom artwork makes a wonderful, personal gift. It's is a unique way to treat yourself or a loved one and commemorate a special occasion.
Charlotte Thomson Creative Studio is a Queer, Trans and non-binary inclusive space. I'm proud to create queer family and wedding portraits, pregnancy and feeding portraits and boudoir art for all bodies. I will happily include mobility aids, wheelchairs and anything that is part of what makes you 'you!' in your portrait.
Commissioned artwork is created to your specifications, you are involved at every step of the creation. I involve you from sketch to completion, to ensure the finished artwork is just what you envisioned. It can takes 40 hours or longer to complete an A4 commissioned portrait. I require 3 good quality photographs to work from and request that you allow 4 weeks from your initial enquiry to the date the painting is required.
Suitable For : home display & gifts for yourself, wedding, birthday, Pride, family and loved ones.
Book cover commissions.
Books are a passion of mine and I love creating illustrative book cover designs for clients.
I can work with you to create the cover of your dreams and supporting branding and marketing materials for the promotion of your book on crowdfunding platforms such as Kickstarter. I can also create artwork ready for Amazon KDP and other self publishing platforms.
Recent clients include the successfully crowd-funded Fat Birth by Michelle Mayefske, a book on positive plus size pregnancy and birth and Goddess Bless, a pagan themed novel for children aged 8-12.