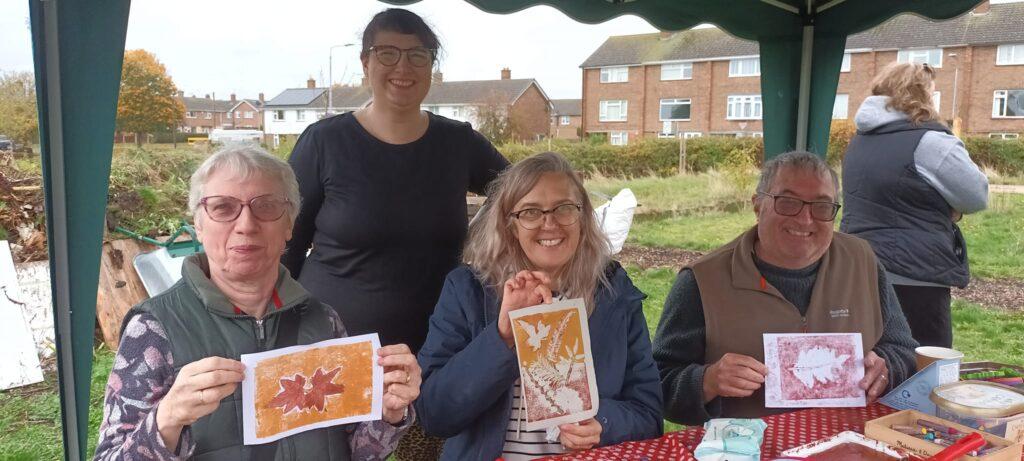 The wet and windy Autumn weather was braved to bring people of all ages together for this free community printmaking workshop at Cotgrave Community Garden.
The workshop used a range of fallen leaves collected from the local area to create Mono-prints using water based inks in autumnal colours. Participants were encouraged to identify the leaves they were using the Leaf Guide sheet I provided at the workshop. This was many of the participants first ever experience with printmaking and it was thoroughly enjoyed by all.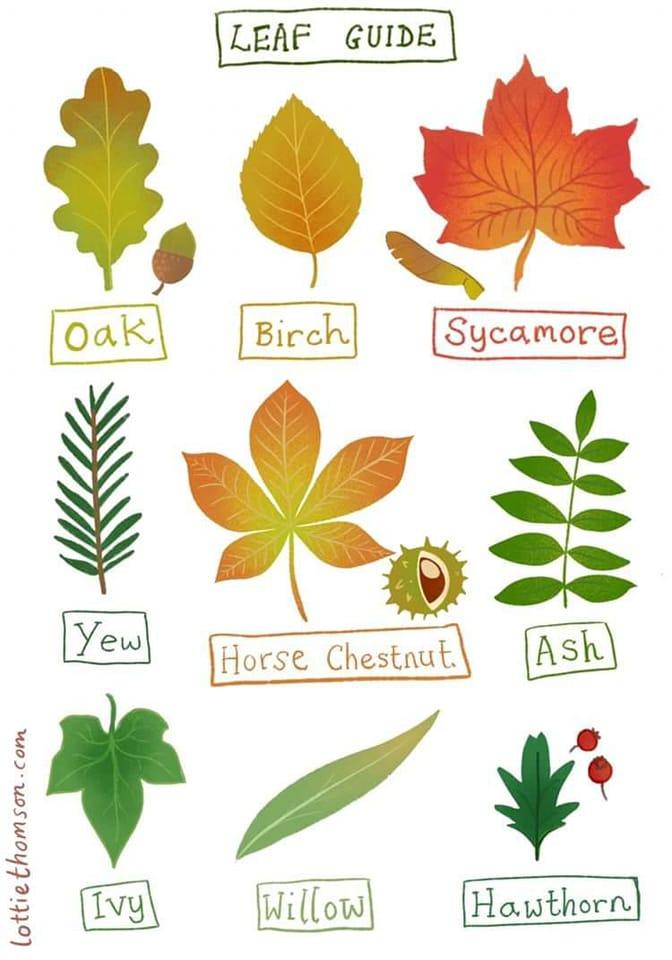 There are always unique challenges involved in outdoor workshops and this one was no different! The garden has no running water so it was essential to use inks that were easy to clean up. Clean up of ink plates and messy hands was done using a bag full of washable rags and a spray bottle full of water, we had a clean rag bag and a dirty rag bag and the rags were then taken back to my home studio at the end of the session and laundered to be used another day!
Some of the techniques involved required sponging ink onto the printing plates or onto the leaves – as a single use Plastic Free Champion business I replaced plastic sponges with pads made by wrapping a piece of cloth around a bundle of old clothing and tying it with string which was very effective.
A craft die cutter was used as an easily portable mini printing press and was operated by myself for health and safety reasons, participants then revealed their print themselves which delighted all ages involved!
A super simple, toddler-friendly leaf printing and stamping activity was set up alongside the main workshop, although most children, even very young ones got involved with the main mono-printing activity and found it very accessible. The very young participants especially enjoyed using the ink rollers!
A huge thank you to the volunteers at Cotgrave Community Garden for facilitating this workshop, for making lovely cups of tea and for doing so much wonderful work in the community!