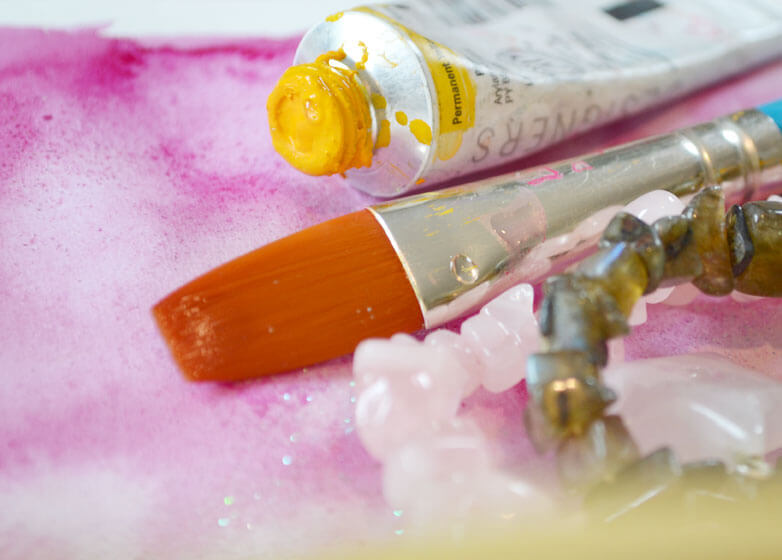 For many years I've been interested in alternative therapies and 'hippy dippy – smells and bells' stuff as we call it affectionately in my household. In the past couple of months I've been revisiting a lot of these things, I've started to attend a group every Tuesday night that gives a taster of everything from crystal healing and meditation to aura reading. The leader of the group is a crystal healer and is very passionate about using the power of colour for self healing.
I started doing a little bit of reading about colour therapy, for obvious reasons it appeals to my artistic nature! Some of the articles I read were very quick to dismiss it as mumbo jumbo (sorry I just love that term!) but how can we be so dismissive? Art therapy is a practical and effective practice that is used in schools, prisons etc. Its not something I have practiced or know a great deal about so excuse the naivaté of my musings, I'm coming at this from a more spiritualist angle.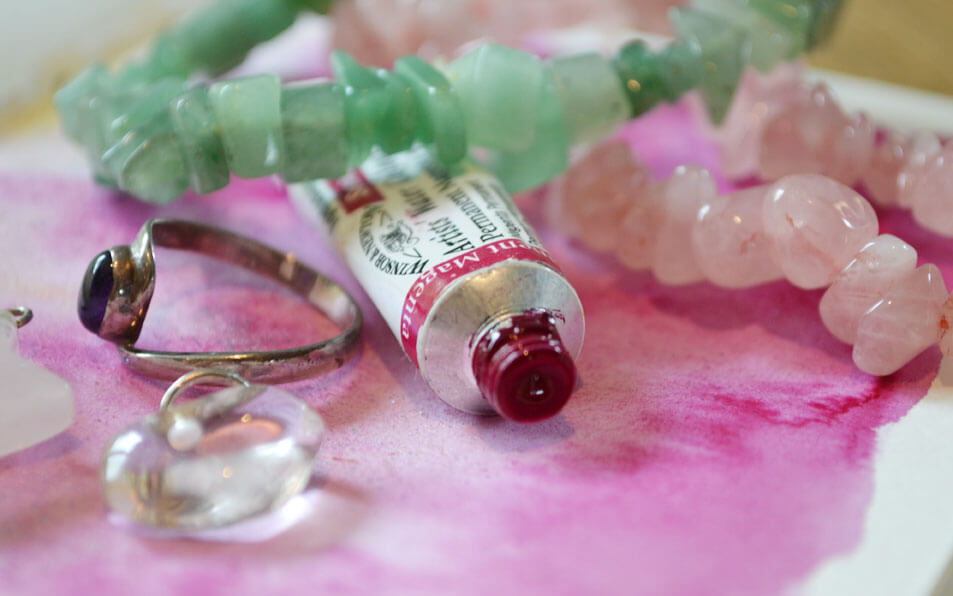 We know colour affects our moods, we choose the colour of our home decor accordingly.  It's a matter of personal taste to some extent but research has shown that a room painted yellow disturbs sleep patterns as it's such a vibrant, energising colour. In the 'hippy dippy' school of thought yellow is the colour of the solar plexus chakra which can be the root of a lot of emotions, if we're feeling depressed and sluggish a big dose of yellow (sunshine, crystals, food, flowers, clothes, paint?!) can be the pick me up we need.
Even as a child we have simple colour associations – red is angry, yellow is happy, blue is sad, green is jealous etc. We're brought up to give colour a meaning and attach emotional weight to it.