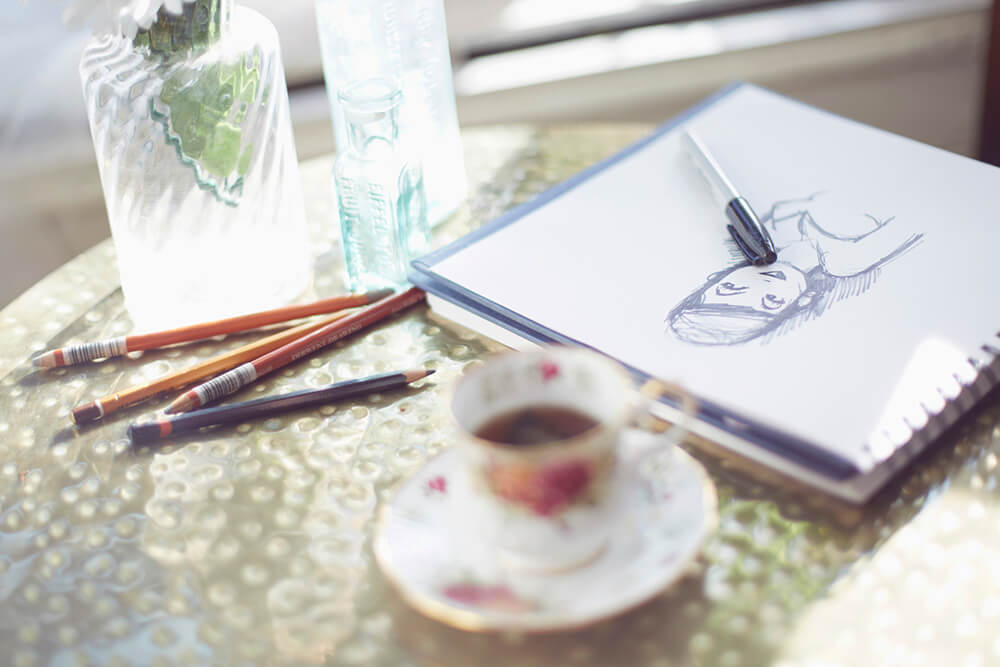 There's nothing I love more than having a nosey into another persons sketchbook. I love seeing how they put things together on a page, the materials they use, the construction lines and the techniques they use in their rawest form!
So here's a few pages from mine…although strictly speaking not any single sketchbook as my 'sketchbook' is a thousand pieces of loose paper, and a dozens of different sketchbooks scattered around the studio.
Most of these didn't amount to much, but you might notice an early concept for my 'Nouveau Love' digikit for CraftArtist (One of the kits I showed off on Create&Craft shopping channel!) There are also some very early concepts for my Christmas card designs and a bit of Neil Gaiman fan art thrown in for good measure! Anything to keep the creative juices flowing!
I mostly sketch in pencils (2h, 2b and 6b) and marker pens (Sharpies mainly but anything lying about) but some of these have watercolors added aswell.
Charlotte x